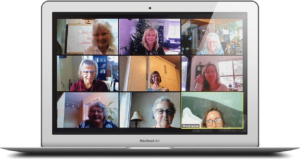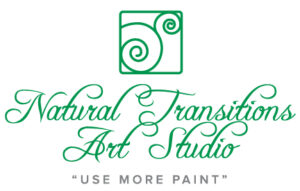 Virtual Demonstration Classes ~ Meet artists from other communities
---
Online Zoom Classes – May and June, 2023
May 2 ~ Lilacs
Lilacs are so beautiful in a vase or as a botanical study.  Instead of a vase, I will be using a pitcher, a teapot, or some kind of other interesting container. Lilacs come in various colours and the smell is heavenly. I am hoping that this class falls during lilac season. It will depend on the weather of course.
May 9 ~ Windows
This was a suggested topic. I am always happy to receive your suggestions. I think everyone has a window photo from somewhere, especially if you traveled to Mexico, Italy, or Portugal……Oh, so many fun places with interesting windows! I have seen some colourful window frames. I must look for some photos to see what I have for this class.
May 16 ~ Sand Dunes and Grasses
Another wonderful suggestion from a fellow student. This a is lovely topic to explore. There are so many different colours of sand. I think of the beaches that I have seen on tropical holidays or the sandy beaches on our Canadian lakes. Grasses blowing in the breeze. How do we capture this atmosphere?
May 23 ~ Seashells
How many of us have shells in a bowl that we have collected? So many different shapes and colours to choose from. It is nice to put a few different types together. I did a painting a few years ago with clam shells and that became a great study.
May 30 ~ Home Town
Hometown will be fun! We live in different places, but it might not be our hometown. This will be a very interesting class. What do you focus on from your hometown? It can be a street scene, the house you lived in, or a park you played in. This class is wide open for topics. It will be hard to choose!
June 6 ~ A Camping Clothes Line
When camping, there is always a line hung somewhere for towels, bathing suites, t-shirts, and shorts, to name a few. If you are not a camper, there are photos available online, or you can ask a friend if they might have photos you could use. You can also find a nearby tree and hang some articles of clothing from low limbs. I have done that many times when I could not string a line. 😊 This will be a fun class
June 13 ~ Doors
Doors or doorways are so interesting. Some are inviting, some are colourful and some look a little neglected. They all have stories to tell. They are a ton of photos online for inspiration. You could also go for a walk and find an interesting door in your neighbourhood. It could be your own front door!
June 20 ~ Cherry Blossom Trees
The cherry trees are blooming right now in Vancouver (March). I asked my son to take some photos for me. It will be interesting to see what he has photographed. Once again there are tons of photos online. You may have some in your neighbourhood!
June 27 ~ Black Bear
I am fortunate to have photos of black bears in the wild. Last August on a kayaking trip that I did on the coast, a beautiful bear came out of the forest to forage on the beach at low tide. I took many photos from a distance. Although they are a bit blurry, I can still use them for a reference. He was not interested in us at all, thank goodness! No need to go looking for a bear for this class. They are so many photos in books or magazines, and of course Google has a ton. 😊
See you online soon!
If you have any questions about any of these classes, please contact me at lindalovisaartcanada@gmail.ca
250-859-0918
Choose a group of classes or one at a time.
---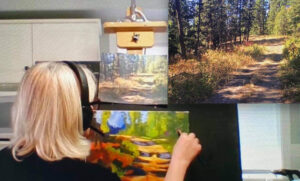 Tuesday Afternoons (Pacific time zone)
12:30pm ~ 1pm Meet, Greet and Share
1pm ~ 2pm Demonstration, during the demonstration the chat box is available for questions and they are addressed during that time or afterwards.
2pm ~ 2:30pm discussion time, questions and extensions of the demonstration are addressed.
---
Details
Art classes with Linda Lovisa are followed by a recorded video and include one-on-one coaching, tips to remember, and a written extension for your reference.
Cost $35 per class (includes video, introduction to the class, and recap afterwards). 
eTransfers can be made to llovisa58@gmail.com