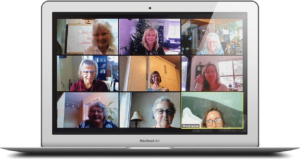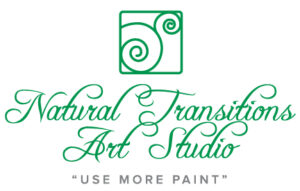 Zoom

Class ~ Meet Artists from other communities
---
Zoom Class – November 2, 9, 16, 23 and 30
November 2nd – Garlic Bulbs
In painting garlic bulbs, you really explore the various whites, greens, greys and rose tones in the florets. This is another great subject for a kitchen area. Setting up a still life with garlic is so much fun. Play with the lighting and various backgrounds or keep it simple. The shape is inviting to paint and capturing the thin skins can be a challenge. Learn some tricks in this class!
November 9th – Raven
Oh raven, oh raven, you trickster you. I think ravens are so fascinating to watch and listen to. They have so many sounds. We have a raven that visits us frequently, Roxy, he provides us with endless entertainment. Learn how to capture the colours in the feathers, black you say. Take a closer look next time. There are lots of various blues and violet tones when the light hits the plumage just right.
November 16th – Snowshoes
I have an old pair of snowshoes in the garage that I decorate with boughs outside my front door. The old wooded ones have so much character. They come is so many different shapes too! Dust off those snowshoes and get ready for that first snowfall. A quiet walk through the forest and a band of chickadees following you around breaking the silence. Fresh air, hot chocolate by a campfire and lots of laughs. These are a few of my snowshoe memories. Share yours in this class. If you have not snowshoed yet, this is your year! You will be inspired to get out there.
November 23rd – Palette Knife ~ Forest Trail
In this class I will demonstrate some palette knife techniques. I am using a forest trail as the subject. Palette knifes force you to loosen up and use more paint. Ignoring the details is one of the hardest things in the beginning. I will also share some information about the different knife shapes and how they are used.
November 30th – Palette Knife Class ~ Winter Creek
Palette knife techniques are explored in this class using a winter creek as our subject. You will learn how to deposit the colours in the shadow areas and when to add your whitest whites. I will also demonstrate some snow reflections on the creek. Snow reflections on open water is one of my favorite things to paint with palette knives. I love the first snow!
See you soon on Zoom!
---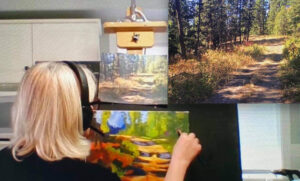 Tuesday Afternoons
12:30pm ~ 1pm Meet, Greet and Share
1pm ~ 2pm Demonstration, during the demonstration the chat box is available for questions and they are addressed during that time or afterwards.
2pm ~ 2:30pm discussion time, questions and extensions of the demonstration are addressed.
---
Details
Art classes with Linda Lovisa are followed by a video of the class and a written extension for your reference.
Cost $105.00